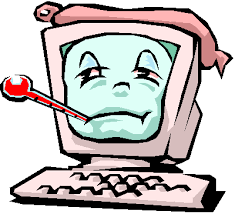 We repair computer equipment.  We repair hardware and software issues for desktops and laptops.  We work on computers with Windows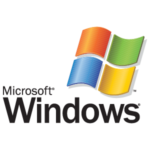 and Apple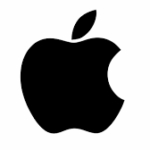 operating systems.
We repair many computers with the objective of improving performance.  Performing maintenance on a computer often re-establishes adequate performance.
Computer Won't boot
One of the most common issues we see is that your computer won't boot.  In many cases, this is due to a failed power supply.  The good news is that the power supply unit (PSU) is relatively inexpensive and can be replaced quickly.  Same day service is possible in many cases.
Other than a PSU, the second most common hardware boot issue is related to the Hard Disc Drive (HDD).  A failed HDD is also relatively inexpensive and replaceable.  The bigger issue is data restoration.  If you have  full disc backup, restoration is quick and simple.  If you have at least a data backup (as you can with the free Windows Backup), the restoral will take  longer but can be done.  If you have no backup, then all we can do is replace your HDD and reload your operating system.
To prevent the gut wrenching realization that you have lost your data, we highly recommend that you back up your data.  Click here for  more information.
Some times your computer is sick — just not operating like it should be.   In those cases, we can review the software loaded on your system and determine if a particular program is causing the problem.  In many cases, however, the quickest and  most cost effective approach is to reload your operating system (OS).  This basically brings your pc back to the state it was when you purchased it.  To understand  what  we  do during an OS reload, click here.
Virus and malware removal may also need to be done.
Services